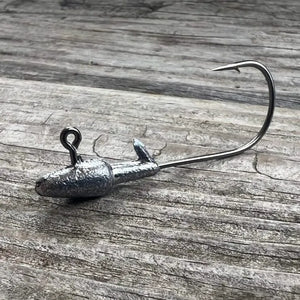 Discover the TrueSouth Darter Head – a finesse fishing essential! Whether you choose the 5-pack or 25-pack options, this darter head comes in 1/16 oz and 1/8 oz sizes.
Equipped with a super sharp 3/0 Mustad black nickel hook, the Darter Head ensures secure hooksets, making it perfect for light line and finesse fishing with your favorite plastics.
Elevate your finesse game and experience the joy of catching quality fish with the TrueSouth Darter Head. It's time to reel in more bass and master finesse fishing like a pro!